Utah Lake Authority Meetings
Date: Nov. 17th 2023
Time: 9-10 am
Location:
Provo Airport, 1331 Sky Way, Provo, UT 84601 (Airport Board room, upstairs on the south end) For free parking during the meeting, reach out to the ULA about a parking code.
Every other month, the Utah Lake Authority hosts a board meeting that is open to the public. In the meetings the members of the board discuss how to effectively manage Utah Lake and allow imput from the public about how community members would the ULA to act. For more information, go to utahlake.org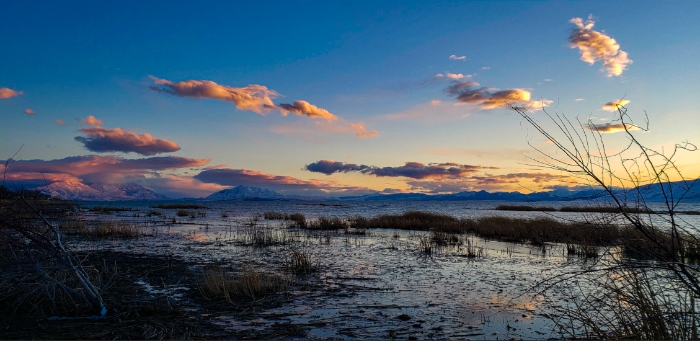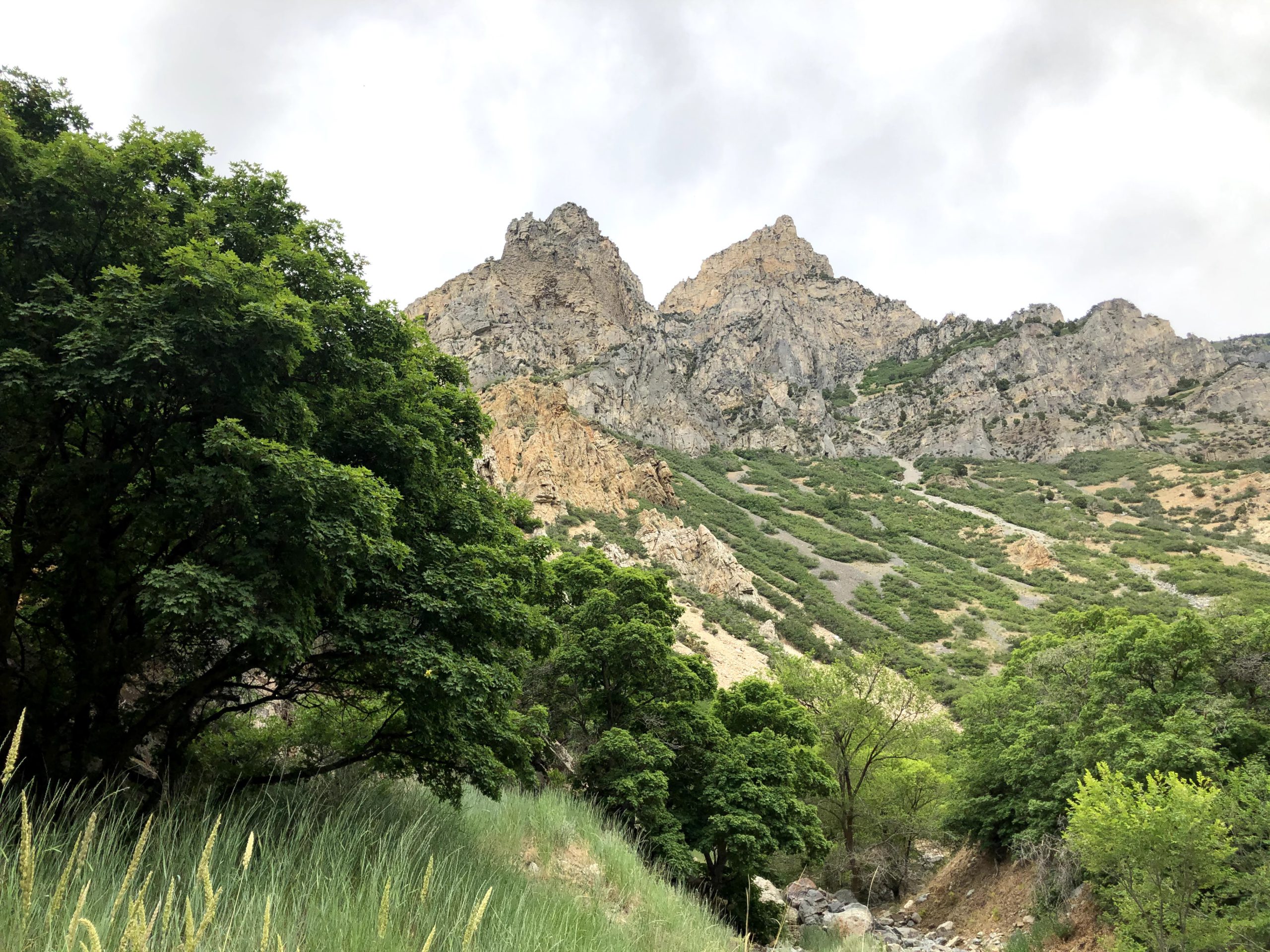 Open Lands Conference
Dates: Wednesday, January 10th, 2024
Time: 6-8 pm
Location:
Spanish Fork Library, Heritage Conference Room
·       Brandon Gordon and Tom Sakievitch, Utah County commissioners, will speak on the need for open and green space in our county.
·       Wendy Fisher of Utah Open Lands will lead a presentation and question and answer session on easements to permanently protect land with conservation value. Topics include conservation purpose, public benefit, greenbelt status, reserved use rights, and potential funding sources.
·       A panel of city officials from around the state who have issued bonds to help financially support and preserve open land owned by landowners willing to make a contribution in value.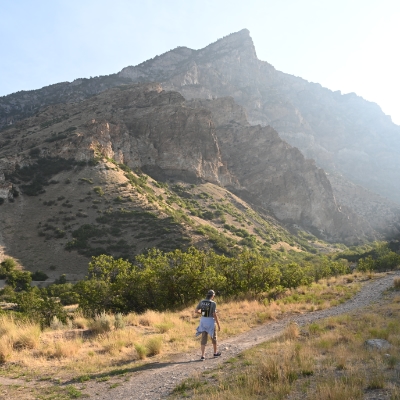 3rd Annual Bonneville Shoreline Trail Hike
Dates: Sept. 16th
Time: 7am-12pm
Location:
Meet at the Bridal Veil Falls trailhead
This will be the third year in a row that we will be hosting a group hike along the Bonneville Shoreline Trail! We hope you join us as we hike along the stretch of the trail that passes through Provo from Bridal Veil Falls to Slate Canyon. We'll make stops to discuss where current access points are and where the gaps in the trail are.
The full hike will go from the Bridal Veil Falls trailhead and end at Slate Canyon (a total of about 12 miles). For those who would like to do a shorter hike, there are two other places with easy access that you can end at: East Lawn Cemetary (about 5 miles) and Rock Canyon trailhead (about 8 miles). If you would like to park your car at one of these locations and shuttle to Bridal Veil Falls to start, a van will be at Slate Canyon at 6:15am, Rock Canyon at 6:30am, and another shuttle will pick people up from East Lawn at 6:30am. We plan to start hiking at 7am. Those who come will be entered into a raffle to win some free Patagonia gear so make sure you show up to hike!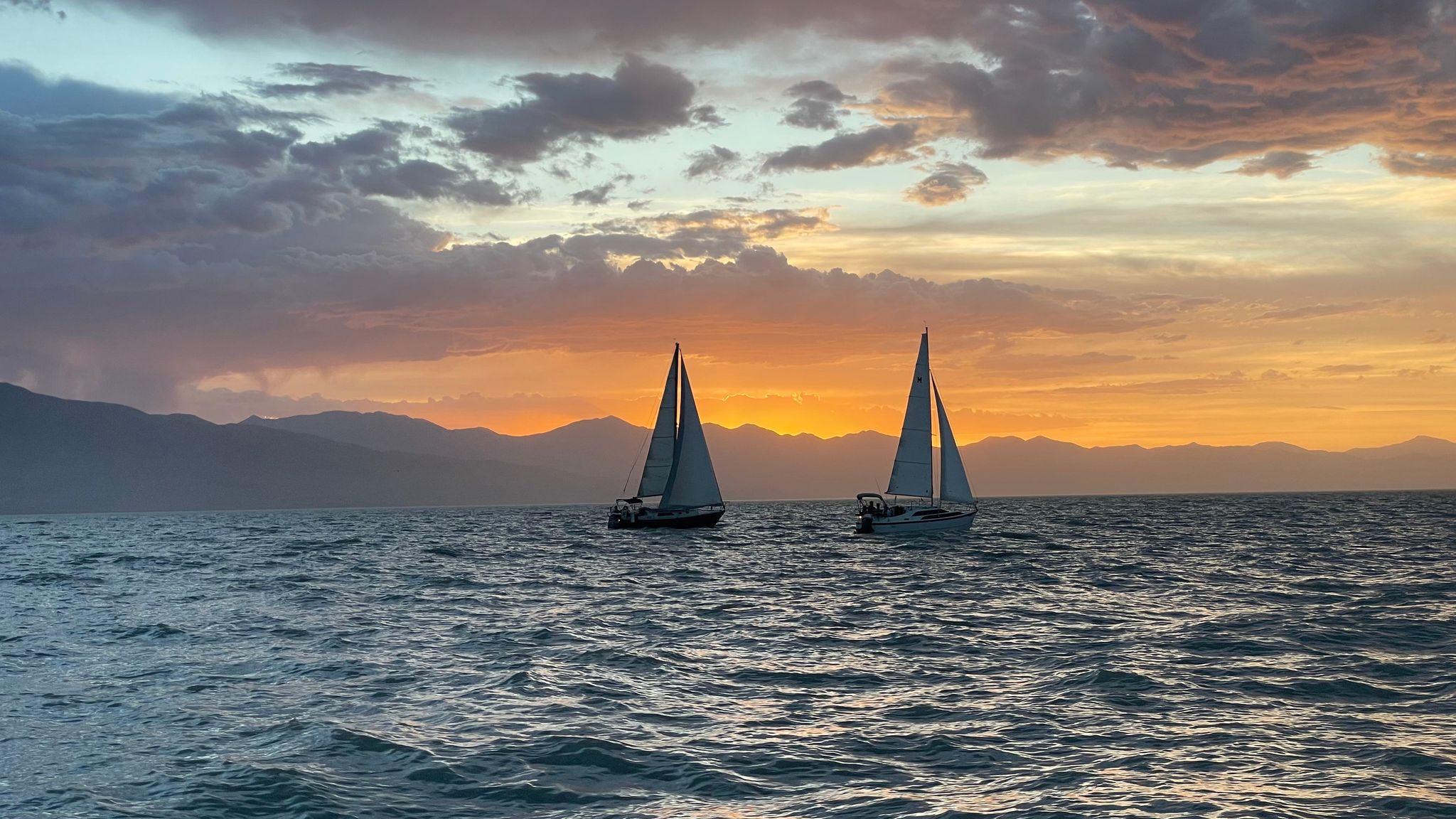 Utah Lake Shoreline Cleanup
Date: July 29th, 2023
Time: 9:30-11:30 am
Come join us for our second shoreline cleanup of the year! This is a great opportunity for community members around the lake to come together and help take care of this precious natural resource. Trash bags and gloves will be provided.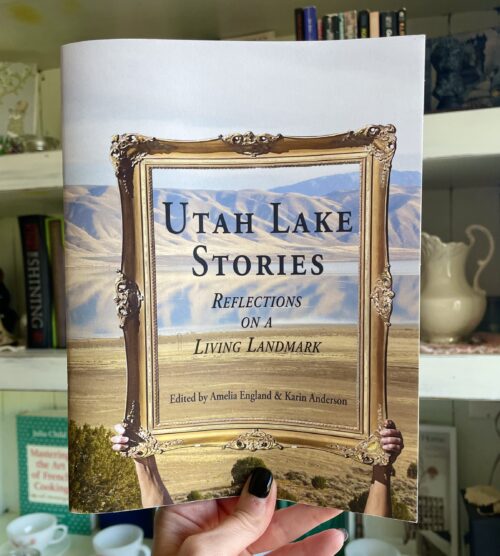 The Torrey House Press Utah Lake chapbook event
Date: June 24th, 2023
Time: 7pm
Location: Pioneer Book, 450 W Center St
Provo, UT 84601
The Torrey House Press is hosting a community event for the official publication of their Utah Lake chapbook and we wanted to share the details with all of you!
Please join us for an evening celebrating Utah Lake and exploring the writing of a new chapbook focused on this iconic but deeply misunderstood Utah Valley landmark. 
For millennia, Utah Lake has been the heart of a gracious desert valley, its waters a life-giving bounty for migrating birds and abundant fish, its shores a long-time home for people. Then nineteenth-century settlers, unversed in aridity, wreaked havoc on the lake and the lives it sustained. A World-War-II-era steel mill poisoned the water almost beyond recovery, and introduced species decimated aquatic life. Yet the lake still draws people to its shores, waters, and memories even as communal grief has partly obscured the potent, if tenuous, return of a great jewel of the West. These words arise from complex emotions, striking encounters, and surging hopes for a place that can transcend tragedy, heal community, and answer to past and future generations past and future.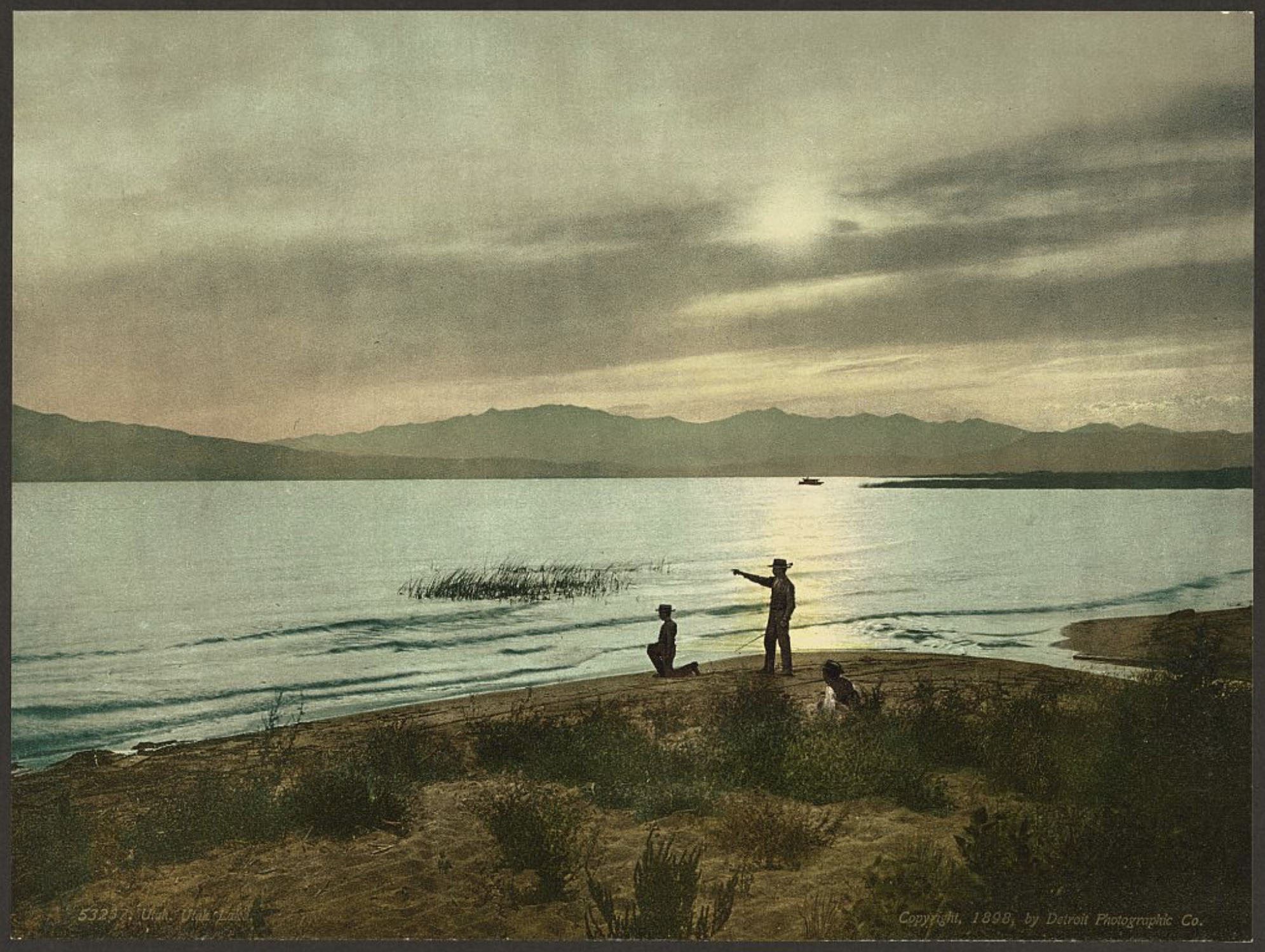 CUV Town Hall: Spanish Fork Inland Port
Date: Thursday, June 8th, 2023
Time: 7 PM
Location: Spanish Fork Library, Heritage Multipurpose Room
80 South Main Street Spanish Fork, UT 84660 
Zoom Link: https://us06web.zoom.us/j/81350542305
With the recent proposal of the Spanish Fork Inland Port, we determined it would be helpful for all parties involved to host a Town Hall meeting to learn about the details of this project. We are concerned about the potential threat to the wetlands around Utah Lake from the inland port and want to share more information with the public. 
Utah Lake Shoreline Cleanup
Date: Saturday, May 20th 2023
Time: 9:30am–11:30am
Spring is finally here and so is the opportunity to take care of our beautiful Utah Lake! A lot of trash has accumulated and we need your help to help clean up the Mill Race section of the shoreline.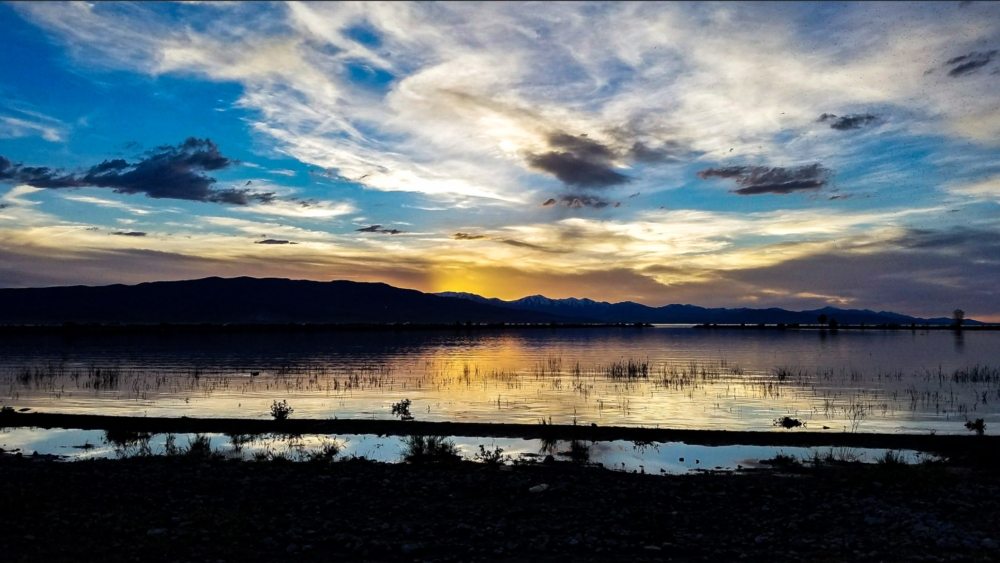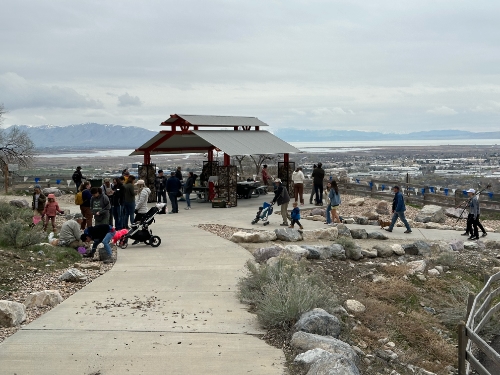 Slate Canyon Saturday: Earth Day
Date: April 22, 2023
Time: 10 AM – 12 PM
Location: Slate Canyon Park
For International Earth Day, Conserve Utah Valley is partnering with Provo City to host another Slate Canyon Saturday event. Come join us as we learn more about and take care of this precious natural resource!
Here are the different activities we will have for you to participate in: Join Provo City Library Outreach Van using iNaturalist for the 2023 City Nature Challenge!
2. Groom the bike skills course.
3.. Replace slats on wooden fence.
4. Groom the Bonneville Shoreline Trail south of the pavilion.
5. Parking strip maintenance along road.
6. Clean Disc Golf Course and Debris Basin.
7. " Purge the Spurge!" Remove invasive plant myrtle spurge.
8. Graffiti Removal
9. Educational Booths learning about and caring for our city's resources.
10. Meet our Slate Canyon Plant of 2023 Rubber Rabbit Brush.
11. Mountain Goat Trail Run from American Fork ends at Slate Canyon.
BYUradio recently published a new podcast episode on their Constant Wonder series. In it, the host interviews a variety of experts on Utah Lake to bring its challenges and successes to light. To listen to this episode, visit BYUradio.
read more